Welcome to Raylia Cottage, 

Located at the center of beautiful Mayne .  Raylia cottage is situated on a 12 acre organiclly run  farm, overlooking pasture and gardens, and backing on to one of the Gulf Islands most spectacular parks.  It offers tranquility, peace and total privacy. Our cottage has an old fashion feeling -  along with modern conveniences.   It's perfect for a romantic getaway or a country farm experience with the family.  So come and relax on our south facing deck with a good book and a glass of wine or slip into the relaxing hammock for a peaceful afternoon nap.  We want to make your vacation on Mayne Island a beautiful one!!    

Check out our reviews on Air BNB.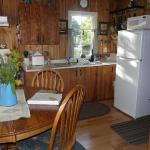 Double click here to add text.